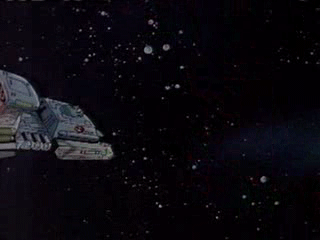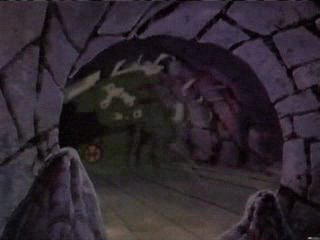 A development of Pirate sciences, the cloaking device gives a large advantage to any ship equipped with it. By utilizing dark matter in some form, the cloaking device bends light waves around it in order to become invisible. This process also renders the cloaked vessel invisible to most sensors. The radiant energy would usually be regarded as background radiation; however, Neosapien scout ships can track the energy trail if they are close enough to the cloaked ships.
Thanks to Professor Algernon's efforts and research into the device, the cloaking device was miniaturized to the point that it could be mounted in larger scale E-frames such as the light attack E-frame piloted by Marsala.
During the initial invasion of Venus, the Neosapiens managed to create a gigantic GRAF Shield generator, which they used against the invading Exofleet. However, the cloak-capable ships found that they could protect themselves by cloaking thanks to the quick thinking of Jonas Simbacca.